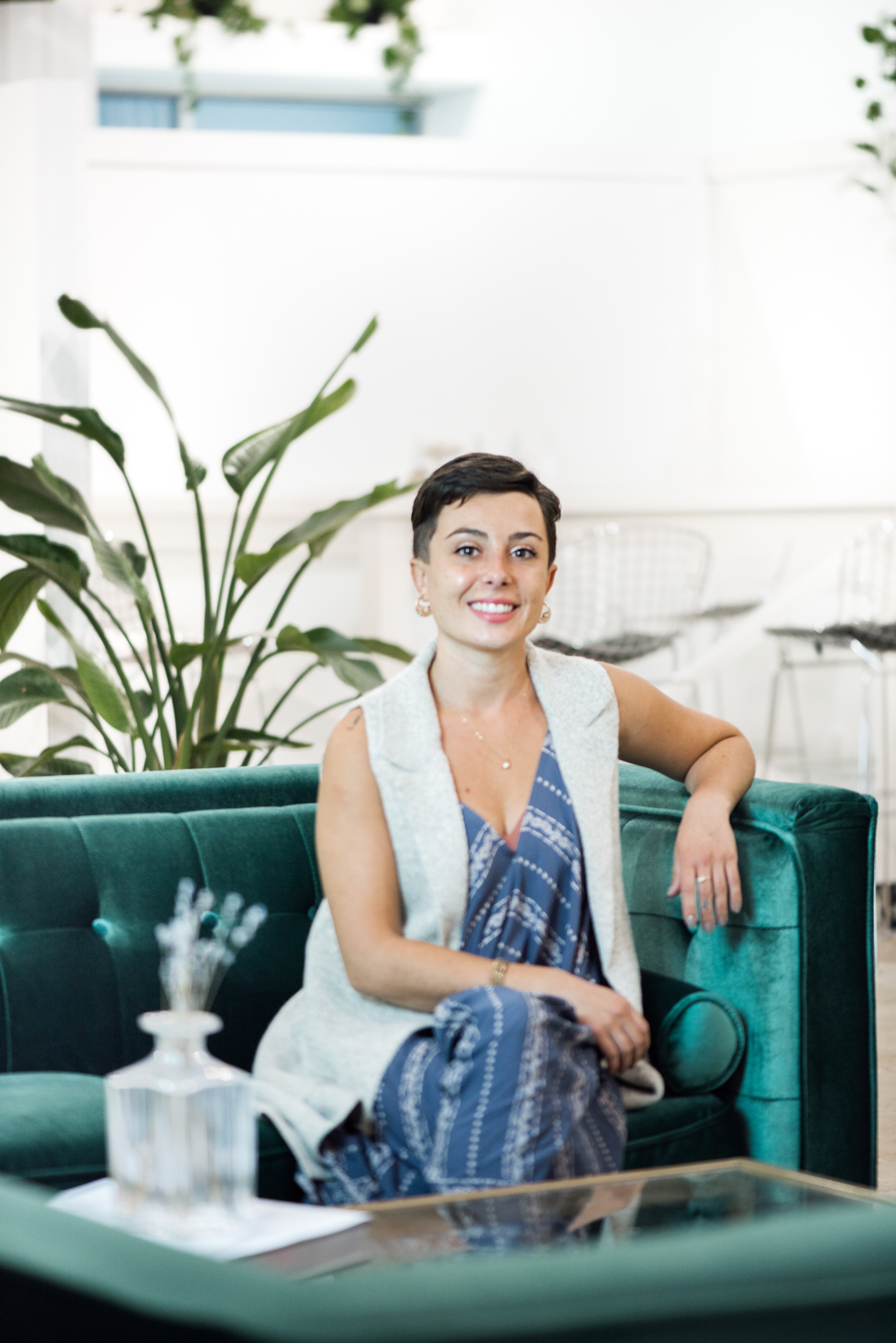 Meet Your Educator
Hi all! My name is Brittany. I am a doula and birth educator with a background and focus in community outreach and education. My goal is to redefine the way we think about reproductive health to be more inclusive, holistic, and choice-centered.
What will you learn?
Signs, Phases, and Stages of Labor | Coping with Labor | Getting the Support You Need | Your Preferences | Entering Parenthood with Grace | and Much More.
.This course is completely self-paced so you can learn when its most convenient for you. I will be available to answer your questions throughout the six weeks after you begin the Empowered Course.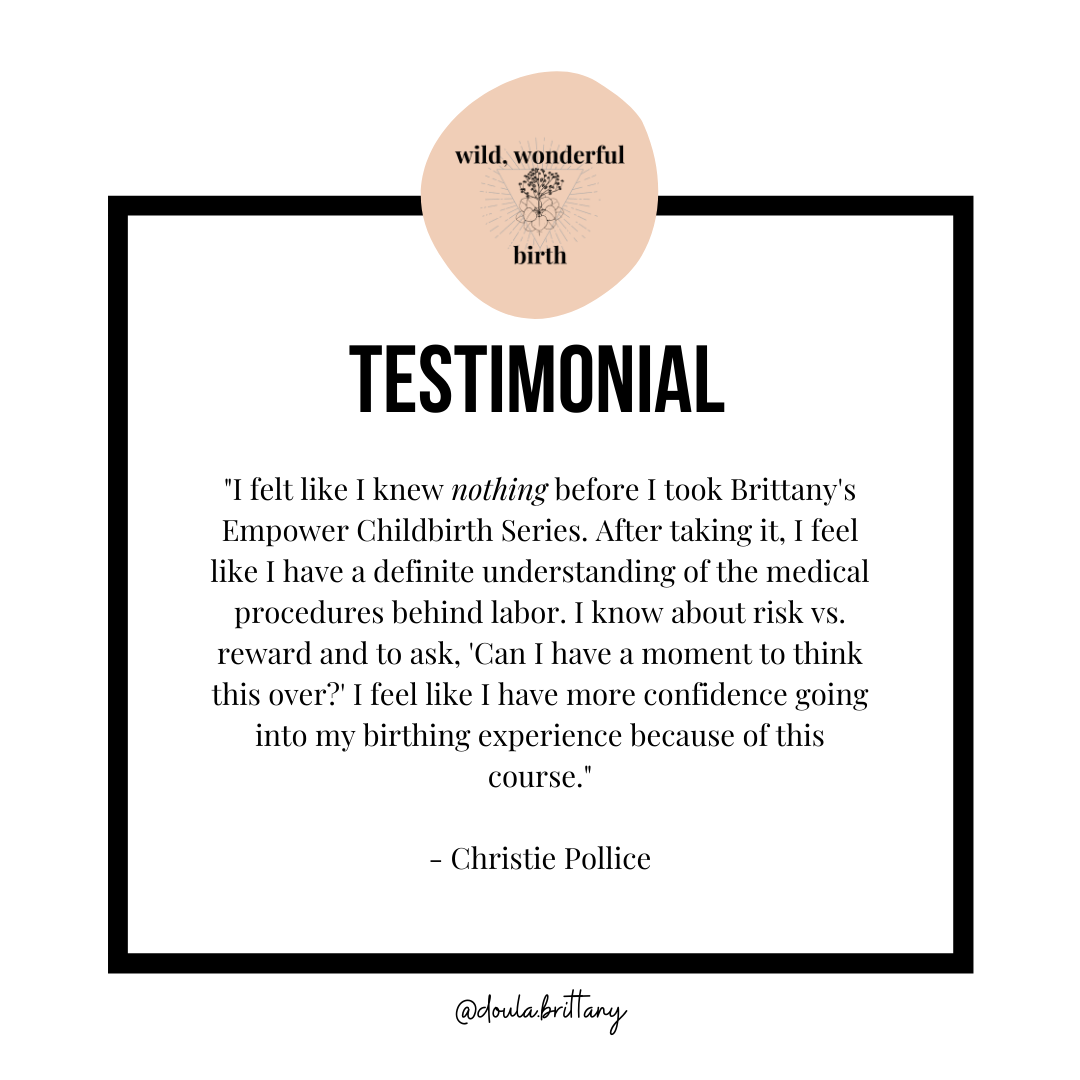 "I felt like I knew nothing before I took Brittany's Empower Childbirth Series. After taking it, I feel like I have a definite understanding of the medical procedures behind labor. I know about risk vs. reward and to ask, 'Can I have a moment to think this over?' I feel like I have more confidence going into my birthing experience because of this course."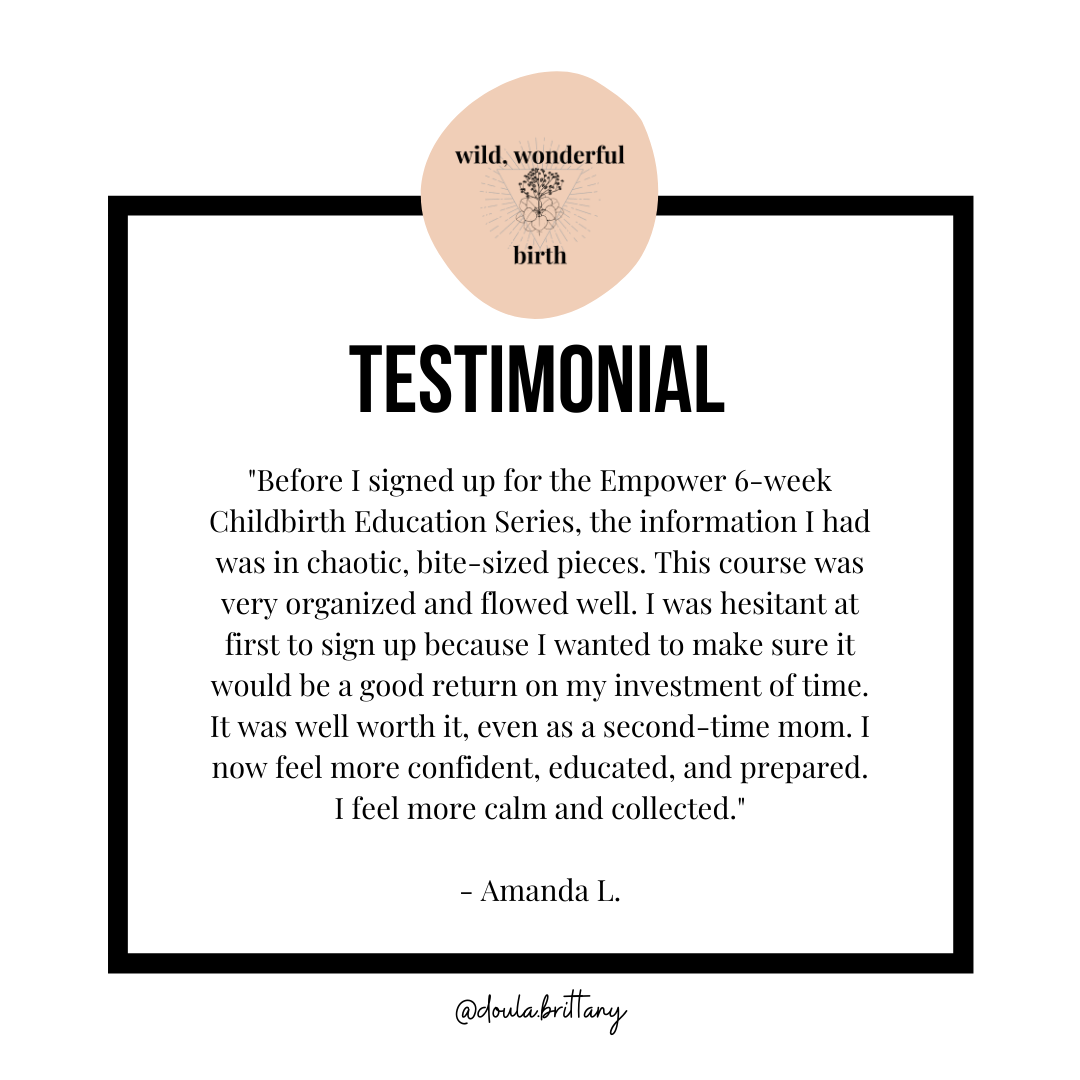 Testimonial
"Before I sogned up for the Empower 6-week Childbirth Education Series, the information I had was in chaotic, bite-sized pieces. This course was very organized and flowed well. I was hesitant at first to sign up because I wanted to make sure it would be a good return on my investment of time. It was well worth it, even as a second-time mom. I now feel more confident, educated, and prepared." -Amanda L.